News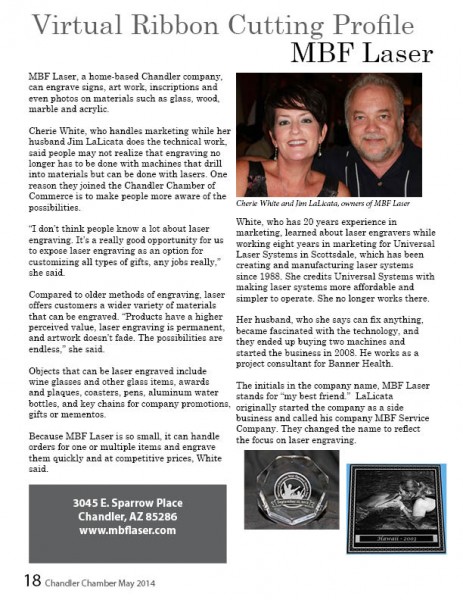 MBF Laser becomes a member of the Chandler Chamber of Commerce.
Ask the Laser Guy
Ask My Best Friend, the Laser Guy... Ask me anything about laser engraving, laserable materials, techniques...if I don't know the answer, I'll find it for you!

The Laser Guy can answer questions you have about laser engraving, cutting, marking and imaging. If you need advice on the best marking method for your particular material, just ask the Laser Guy. Maybe you're not sure if your item can be laser engraved or cut. Contact the Laser Guy. He has over 10 years experience in laser engraving as well as over 20 years experience in electronics, mechanics, engineering and equipment maintenance and repair. Contact him via Facebook here.